From Frontline Communicator to Smart Glasses with Augmented Reality 
Since 2009, with the first ATEX Frontline Communicator – a fully wireless Lone Worker application – we at Dexter have learned a lot about what the future digital transformation of the industry will look like.
We investigated a number of different solutions, together with the Dutch branch of Shell Global.
At that moment, the Frontline Communicator was the blueprint for end-users and service organizations to have real time visual and voice communication with field engineers. It enabled them to invite colleagues or third-party engineers to join in with the purpose of saving time and avoiding the risk of sending more engineers into the harsh environment.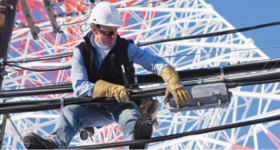 Today we see that this technology has developed into a mature platform were wearables like smartphones, tablets and smart glasses have become basic equipment for engineers in the new millennium.
With the emerging of a new generation of engineers, we have signalled a need for new tools to educate these millennials in an easier and quicker way that functions worldwide: without boundaries, travel restrictions or permits.
Smart glasses are the perfect hands-free tool to use in education programs and for engineers who work alone (Lone Worker) in the field on a commissioning or maintenance job.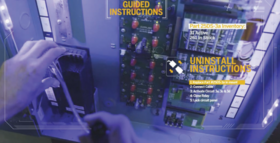 Just using smart glasses with software like Teams or Zoom could already fulfil the basic needs like the ones we hear about in our daily office meetings. In case you'd want to send more live details of the instrumentation you work on, or need to have access to dedicated drawings or work instructions, an Augmented Reality software platform is a better option.
AR can be defined as a system that fulfils three basic features: a combination of real and virtual worlds, real-time interaction and accurate 3D registration of virtual and real objects.
We at Dexter are able to provide you with the right software platform in combination with smart glasses or other wearables.

For a live demo, please contact us at info@dexter.eu
​
Channel Partner for Eaton MTL Instruments
Last year, we informed you about our Channel Partnership with MTL Instruments.
Today we'd like to highlight two interesting MTL product ranges that have proven their worth in critical process environments.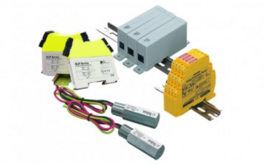 MTL surge protection – Data/Signal surge protection
A wide range of surge protection devices designed for all process data and signal requirements from the controller out to the field mounted instruments, with specifically designed devices for each application. Control systems, sensors and telecommunications. Disregarding the need for simple, effective and reliable surge protection for these applications would compromise the safety and integrity of the plant. Proven circuitry, simple installation and high packing densities are the key attributes of the MTL data and signal protection range.
 
For more information, visit our Eaton MTL surge protection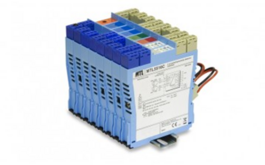 MTL5500 range – DIN-rail mounted isolator 
The MTL5500 range of intrinsic safety isolators are DIN-rail mounting and meet the needs of the IS interface market for 'application focused' projects. These range from single instrument loops, through various combinations and enclosures to fully equipped cabinets, across all industries where hazardous areas exist. The MTL5500 range has a slim, compact housing and the range of module options contains both single and multiple channel devices which enables the user to choose the functionality and integrity needed without sacrificing cabinet space. The modules can be used for a wide variety of interface tasks for process instrumentation. All signal wiring is made through removable connectors which facilitates fast installation and simple maintenance procedures.
Key features:Compact modular design with DIN rail mounting, High packing density, Single and multi-channel units3-port isolation with low power dissipation, Easy migration path for MTL5000 installations. For more information, visit our MTL 5500 range
Signing off




in our over twenty years of existence, we have learned a few lessons, the most important of them being: innovation will keep on speeding up. Today's state-of-the-art will be ancient history sooner than we think. Who could have predicted smart glasses and Augmented Reality, let's say ten years ago? What makes our job so exciting is the certainty that today's dreams could be tomorrow's reality. We at Dexter cherish our position at the heart of technology and follow every lead where our dedication to safety will lead us.

Cor Kist
Managing Director