For many years, stainless steel has been the material of choice when it comes to sensitive equipment housings in harsh environments, but GRP, or glass reinforced polyester, has become a serious alternative, since it is more cost-effective and it weighs a lot less. Apart from those two aspects, GRP is also more than strong enough to replace stainless steel.
These qualities make GRP an excellent choice for numerous products for harsh environments. One of the top manufacturers of these products is MEDC. MEDC has over 30 years of experience in researching and producing GRP. Within their product range they supply warning beacons, sounders and loud speakers… All of them suited for use in harsh environmental settings.

GRP products of MEDC are:Light: A GRP housing matches its weight with aluminium housings, but weighs much less than stainless steel.Strong: GRP has been tested the same way as metal housings, testing its impact, vibration, shock and explosion proof resistance.Corrosion free: You could easily say that GRP is impermeable while using it outdoors, no matter what the weather conditions are.Low cost: Producing metal housings demands many mechanical actions, while producing GRP only demands one mechanical action.Low maintenance: Metal housings must be corrosion-inspected periodically; not necessary when GRP is used.UV stable: Many tests and long term experience have proven that GRP is maintenance free for more than 20 years. Intensive independent tests, conducted by BASEEFA, show that GRP is suited for using with Ex and Non-Ex certified products. Non-flammable: Also tested and determined by BASEEFA: GRP has non-flammable characteristics and is therefore suitable for use in settings with a fire risk.Resistant to chemicals: GRP is resistant to most known thinned acids, chemicals, H2S and CO2. With high acid concentrations and strong alkaline, GRP is less susceptible to erosion than metals.Ingress Protected: compliant to IP66 & IP67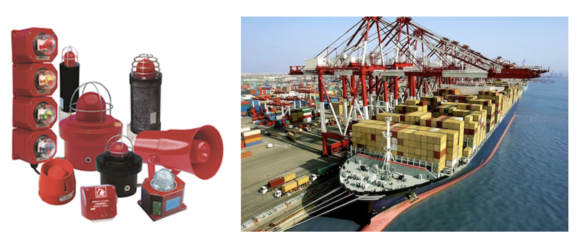 You'll find our MEDC products page here


Harsh environment telephones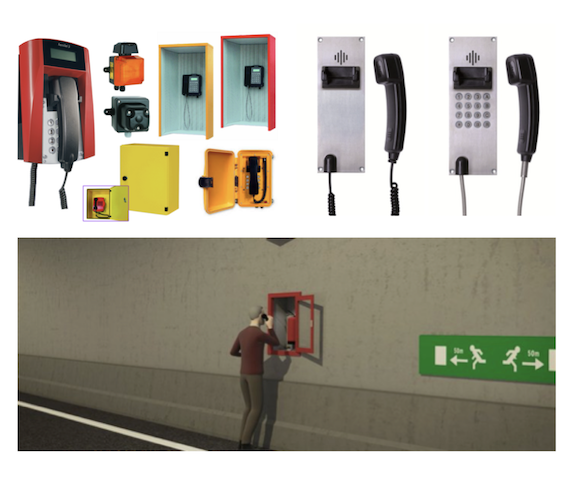 Dexter supplies a full range of FHF automatic and sound powered telephones, suitable for any kind of application: IP and analogue, weatherproof and explosion protected. Supplementary audio and optical devices are also available as an option.

Check out the FHF communications equipment here.

DEX25, the safe area camera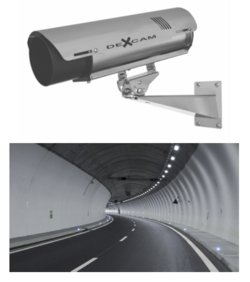 DEX25 is a cylindrical weatherproof housing, entirely made from AISI 316L stainless steel. The electro polishing treatment increases the corrosion resistance and makes the housing particularly indicated for installations in marine, industrial and chemical environments. It is supplied with a special joint, realized by Dexter, with an exclusive system that allows the third axis tilt: in this way it is possible to mount the housing also in an arched ceiling or on a wall that is not perpendicular to the ground. The lightweight of this housing allows it to be mounted in small pan-tilt systems as well.

The Tunnel Option provides DEX25 with an exclusive clean glass system that ensures that the front glass will always be free of any dust deposit, making this unit maintenance free.


There's more to Dexter than 'just' Ex…




Most of you know us as a specialist in Ex solutions: cameras, alarm & signalling devices and many other types of explosion safe products. A lesser known fact might be that we also offer a wide variety of Marine and Harsh Environment solutions, such as communication, signalling, fire warning and CCTV equipment. Possible applications for these products are inland navigation vessels and offshore wind farms.
Our extensive knowledge of Ex as well as non-Ex technology makes Dexter your reliable partner, specialised in both of these areas.
Cor Kist,
Managing director