Over the past 20 years, Dexter has built itself a solid reputation within the world of explosion safety, based on providing innovative solutions for a wide array of hazardous environments. We are proud to say that, after two decades of dedication to quality, we're selling our products to an ever growing number of companies worldwide. 
Almost ten years ago, we decided to inform you about Dexter's developments on a more regular basis, through a digital newsletter. Apart from informing you about product innovation and some of our finished projects, we also want to take a look at current and future technical developments in the area of explosion safety and video & audio communication. In this issue, we're proud to announce our Channel Partnership with MTL Instruments and, last but not least, introduce our range of Dexter Wireless Solutions.

 
Channel Partner for MTL Instruments

MTL Instruments (Eaton)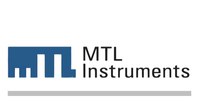 We at Dexter can announce our official Channel Partnership with MTL Instruments for the Netherlands. Before Cor Kist started Dexter twenty years ago, he worked for MTL Instrument as an Account Manager. Today, becoming a Channel Partner feels a bit like coming home.

The MTL product range fits perfectly into Dexter's portfolio with brands as MEDC, FHF and Oxalis and Dexter hazardous area equipment.

 
Product Categories



MTL products, part of Eaton's Crouse-Hinds series portfolio, are used in all types of location, both hazardous and general purpose, from offshore oil and gas platforms, power production plants and petrochemical installations to pharmaceuticals, telecommunications and other manufacturing plants.

 



MTL is the recognized world leader in Field Bus power systems and wiring components, Intrinsic Safety interfaces and surge protection techniques as well as being a leading authority in Industrial Ethernet, and HMI / Visualization for safe and hazardous locations. The core technologies of the company have significantly increased over recent years and now includes Alarm Management, Wireless interconnect and Industrial Security and Gas Analysis solutions.

For an MTL product overview click here


Dexter Wireless Solutions



Given the digital transformation of today's plant operations and the experience Dexter has as a pioneer in wireless communication in hazardous environments, Dexter introduces a range of wireless solutions from Solexy, MTL Instruments and our own DEX-WAP Exd wireless Access Point.

This powerful range of wireless solutions is key for a Wi-Fi infrastructure, where more and more smartphones, tablets and wearables like smart glasses are becoming standard devices to support more efficient and safer operation.

For the Dexter Wireless Solutions overview, click here 
 
Signing off




Twenty years ago we started selling hazardous area equipment to companies throughout the Benelux from a very small office. Today, we have a bigger portfolio, a lot more knowledge and experience and clients all over the world. We tend to think our dedication to quality is appreciated as much as the quality of our products. These newsletters reach an increasing number of clients and relations, which gives us the opportunity to thank you for your trust in our company for all these years. We'll continue doing what we're good at: providing the industry with products that make it a safer working environment for everyone involved.Cor Kist,
Managing director.