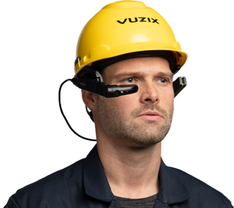 Staying safe and connected is what smart glasses are all about. These wearable computers enable on-the-job, real time, hands-free communication. Smart glasses improve processes within many applications such as warehouse logistics, tele-medicine, manufacturing and field service & remote assist solutions.
DEX-M400 is the benchmark for the smart glasses industry. Its outstanding camera provides the best field service and vision-picking capabilities on the market. Its ruggedized mechanical design is ideal for users working in harsh environments. It is two-meter drop-tested and IP67 rated for waterproof and dustproof operation.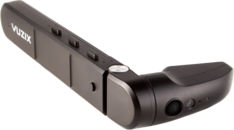 Our flagship device was chosen by Qualcomm to feature their ground-breaking Snapdragon XR1 microprocessor, designed specifically for smart glasses. This microprocessor enables a combination of voice and touchpad navigation for complete control over your device.
DEX-M400 is built for the workplace; ergonomically designed for all-day comfort and optimized for harsh environments. New apps are constantly being added to the Vuzix Appstore to enhance efficiency, accuracy and user experience.
 
MEDC and MTL: strong synergy under the Eaton umbrella
MEDC and MTL Instruments are two strong UK based manufacturers of equipment for Hazardous Areas. Each of them has built up extensive Ex knowledge.
Both companies have independently earned their reputation of being top notch in Ex protection technology and manufacturing Ex equipment. While the focus of MEDC was more on Exe and Exd, MTL's core business has always been Exi or, in other words, Intrinsic Safety. Who doesn't remember the famous MTL Flammable facts posters hanging in each office?
To MEDC, Intrinsic Safety is not something new. Products like the DB5 sounder, the XB8 xenon beacon and Exi Manual call points have been in their portfolios for quite a long time.
Since both companies are united under the powerful Eaton badge, we see more and more opportunities to combine products from the MEDC and MTL catalogues.
To name just one example: the famous DB5 in combination with a MTL5525 Isolator/barrier.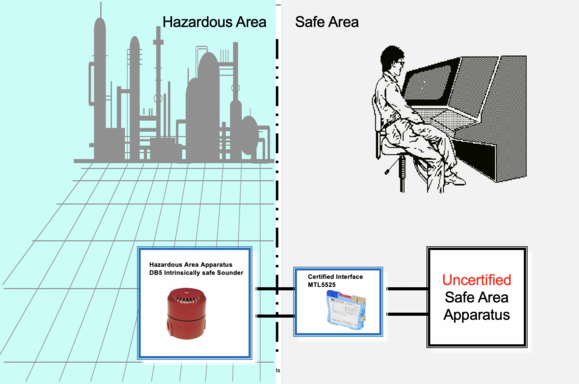 As an MEDC distributor for over 20 years and having acquired the Intrinsic Safety knowledge from MTL Instruments ourselves, we at Dexter strongly believe in this synergy. All these years of experience will be beneficial to all engineers and other clients that are involved in Hazardous area applications.
Please call us or send us your applications and we will guide you through the ins and outs of Intrinsically Safe products and help you to find the best solutions for your specific applications.


MTL GECMA Workstation Industrial Series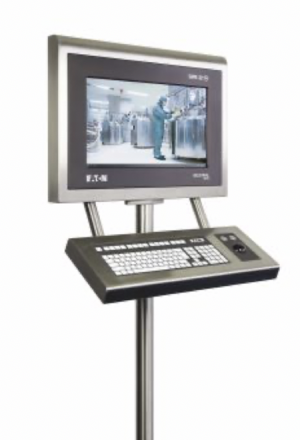 The unique GECMA workstation product range is a visualisation HMI platform designed for Industrial applications.

MTL now launches a new MTL GECMA Workstation Industrial Series, expanding their HMI portfolio into industrial markets.

The new upgraded slim housing design makes it the ideal platform to serve the demands of clean and harsh environments.

The range will include a wide variety of versions:GECMA Workstation Industrial RTGECMA Workstation Industrial TCGECMA Workstation Industrial PCGECMA Workstation Industrial Flex-Line
For detailed information, the following data sheets ara available:

GECMA Industrial Datasheet
GECMA Industrial Flex-Line Datasheet


 
Signing off




We at Dexter like to keep you posted about the latest facts in the world of safety & communication. Whether it is about sounders and junction boxes, computers for hazardous areas or the cutting-edge technology we find in smart glasses, all these products have one astonishing aspect in common: they are all continuously developing, so new possibilities open up every day. Keeping track of all these innovations allows us to add products to our portfolio that we believe can contribute to our mission: to improve efficiency and help create a safer workplace for everyone working in our industry.